But you quickly appreciate why owners have been petitioning Bowler for more power: the car's handling and body control are both breathtakingly good. On the road, the suspension deals with bigger bumps supremely well, and there is incredible flatness, balance and precision to the way the Bulldog corners for something on chubby BF Goodrich all-terrain tyres.
Where the ride feels tetchy and occasionally aggressive at low speeds, it comes alive and vividly on song as you accelerate up to cross-country pace. The Bulldog always seems to have a huge surfeit of body control, simply swatting away those bigger inputs taken at bigger speeds that might have tested the vertical composure of other fast SUVs. And the car's steering rack is a wonderful, positive, tactile delight: geared to less than two-and-a-half turns between locks, it makes this big car handle with really pointy immediacy and accuracy. Never thought you'd read that about a Defender? Well that's not what this is, remember.
Off road, meanwhile, it's the abuse that suspension can soak up that'll take your breath away. The Bulldog can be hustled along rutted gravel tracks up at 70mph, with stones clanking noisily off its underbody plating, where you wouldn't take most 4x4s beyond 30mph. Nasty-looking bumps you expect to jolt clean through the travel of the car's suspension are devoured.
Given those struts are designed to allow the car to land safely during dune-hopping jumps of up to 10 or 12 feet, you might think a certain casual nonchalance when dealing with the odd muddy pothole, football-sized boulder or deep rut is to be expected of this car; and you'd be right. But I'd challenge you to actually expect it; to just shrug your shoulders when you witness the Bulldog's remarkable appetite for speed and punishment over the rough stuff. I certainly didn't – and I've never driven anything quite as tough.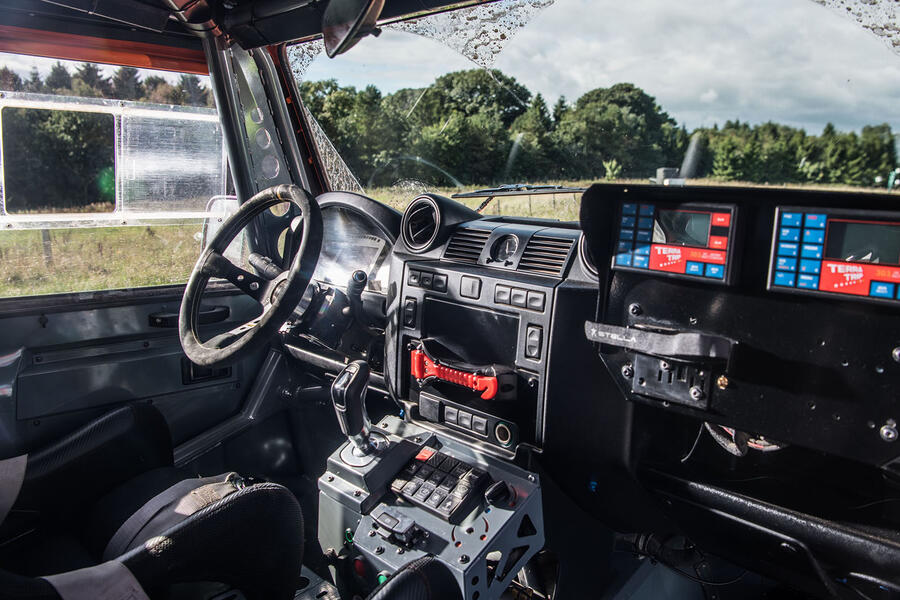 Source : https://www.autocar.co.uk/car-review/bowler/first-drives/bowler-bulldog-30-v6-diesel-2018-review
Thank You for Visiting My Website